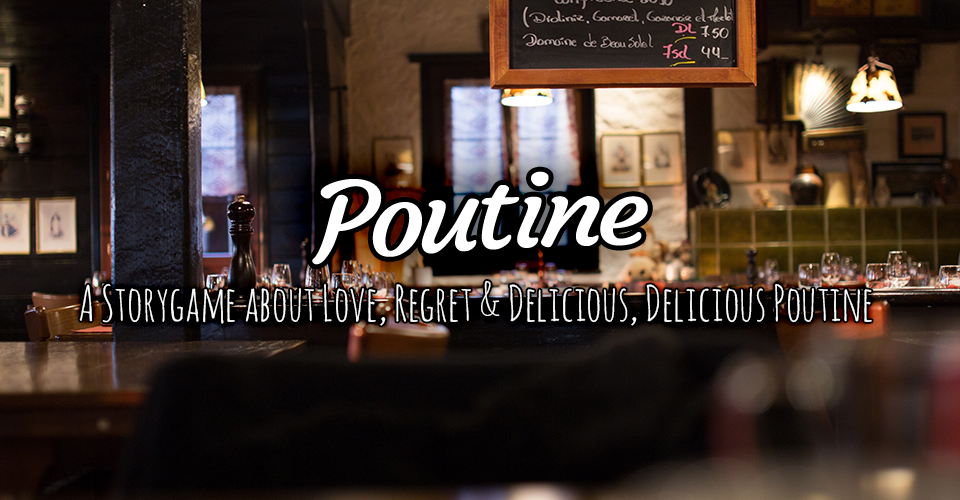 Poutine

You live in the beautiful, rural town of Anywhere, Québec. You grew up here, your parents grew up here, their parents grew up here... You get the idea. There isn't much here: there's farming, fishing, forestry, and poutine — but oh my god you guys, the poutine.

Seriously — Oh. My. God.
It's this little restaurant on the main strip that nobody knows about. The cook there is crazy good, and has the makings of a serious restaurateur. Everyone in town goes there, and everyone loves it. Sure, it has its share of problems, financial and otherwise, but who in town doesn't have to deal with problems?
Lacy's daughter is a straight-A student, but a broken condom means she's not going to university next year. Mike's wife has been sleeping with her co-worker in Montreal for months. Tim's father's Alzheimer's is so bad he needs to be in a home — but they can't afford it. Their problems aren't going away, but at least they can always get a delicious meal, and share their story. Even if talking doesn't solve their problem, at the very least they'll still have poutine... Eh?

This is a game about love, regret, and delicious, delicious poutine. In it, you will tell the stories of people living in a small town, their hardships, and their perseverance. It's designed for two (or more) players, and is heavily influenced by Avery Alder's A Place to F*ck Each Other, Jason Pitre's Spark, and D. Vincent Baker's Apocalypse World.
The game is centered around a small restaurant, and the people who frequent it. The restaurant is a place of confession, and perspective. Players will make, and play these people in scenes with other citizens of the town; but they will also be playing with a "third wheel", a player who represents the hardships these people face in their day to day life.
To play, you will need a print out of the game document, some pencils (or pens), and a space to play.
We get it—learning a new game can be daunting! Why not take some of the stress out of learning a system by having somebody else demo it for you? That's exactly what these fine people have done, and they've even made those sessions available online for your enjoyment!
Have you played recently? Tell us about it, so we can feature it here!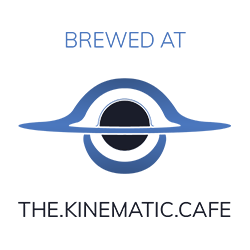 Download
Click download now to get access to the following files:
Poutine.v5.letter.pdf
1 MB