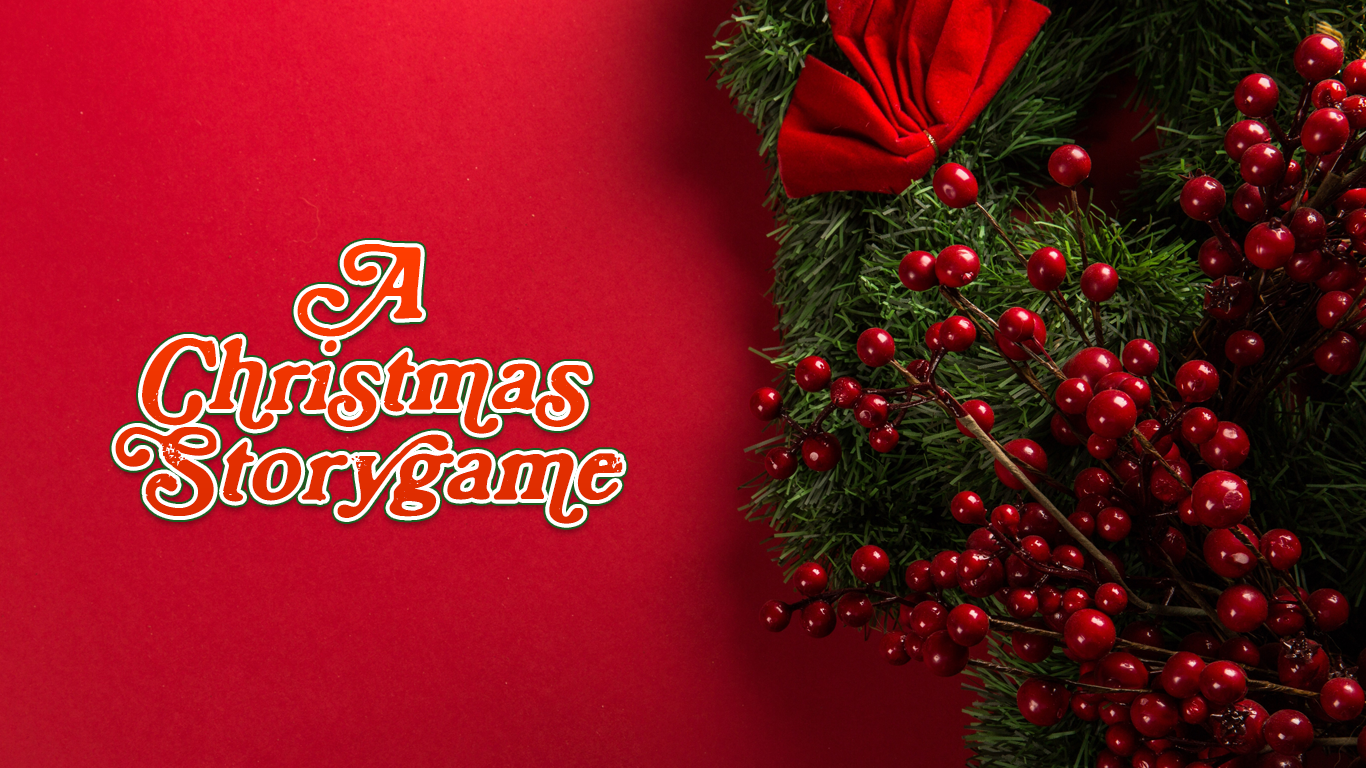 A Christmas Storygame
A Christmas Storygame is a holiday-themed coming-of-age story game for 2-5 people that recreates the childhood Christmases of yesteryear in the narrative voice of your adult self.

A Christmas Storygame takes place in the Christmases of yesteryear—meaning you're going to tell a story set in your collective childhoods. As such, you should sit down and discuss what the Holidays were like growing up for each of you individually. Pay close attention to the parts of your story that you have in common, and note things that sound important to the other people at the table. These are the elements of the story that you want to inject into your game to bring it life.
Set this game in a moderately accurate portrayal of a place most of you have grown up. If there's a wide gap in the affluence of your respective upbringings, err on the side of humility.
If someone at the table does not celebrate Christmas and wants to participate, make room for them. Ask them what they did during the holidays, and note their experiences. Their stories are just as valuable to this coming of age tale as anyone's. The only holiday truth in this game is: you're going to exchange gifts on Christmas day.
Grab a handful of your closest friends, some spiked eggnog, your ugliest holiday-themed sweaters, and a printout of this document (maybe a pencil and some paper, too). Take some time to familiarize yourself with the rules, and get down to telling the made-for-TV movie version of your childhood holiday experience!
Download
Click download now to get access to the following files:
a-christmas-storygame-letter.pdf
3 MB